Father demands answers after international fugitive steals identity of brain-damaged son living in Hastings.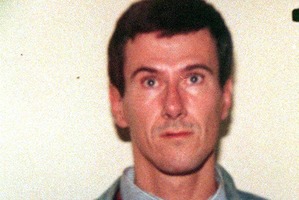 A convicted killer and international fugitive who stole the identity of a brain-damaged Hastings man appeared in an Australian court several times before police realised who he really was.
New details have emerged of Simon Hennessey's life on the run after he escaped from a British jail in 1998, including allegations he used multiple passports to travel the world, lived off the proceeds of fraud and charmed women.
Hennessey, 49, was just 14 when he repeatedly stabbed his 72-year-old aunt Mary Webber to death, the Herald on Sunday reported.
He was convicted of manslaughter and imprisoned for life in 1978 but escaped in 1998.
Hennessey was arrested in April after police raided the house he was living in at Twantin near Noosa on the Sunshine Coast.
His arrest was part of Operation Lima Matlock, a major investigation by Queensland police into credit-card scams.
When officers searched the house, they found sophisticated card-skimming tools and duplication devices.
Hennessey was charged with 50 fraud-related offences under the name Robert Eric Jeffery, and appeared in the Maroochydore Magistrates' Court several times under that name.
Then, police began to unravel Hennessey's life and discovered he was not who he purported to be.
The real Robert Jeffery is 44 and lives in a care home in Hastings after suffering severe brain damage in a car crash in 2005. He has never held a passport.
Detective Senior Sergeant Daren Edwards of Queensland said it appeared Hennessey had used multiple identities and had been moving between Australia, New Zealand, Thailand and Malaysia since 2003.
Hennessey allegedly lived off the proceeds of the frauds he was committing under the false identities.
He is also alleged to have posed as a courier driver delivering packages or coffee and skimming bank details from people he dealt with along the way.
Mr Edwards described Hennessey as tall, smooth-talking and clean-cut and said he either stayed with acquaintances or "women he charmed" along the way.
Hennessey has also been linked to a house in Hastings.
Police searched the house and seized electronic items which are being analysed.
"Inquiries are ongoing to establish if any offences have been committed in New Zealand in relation to this equipment," said spokesman Grant Ogilvie.
Police were looking into anyone who might have helped Hennessey.
Mr Jeffery's father, Don, told the Herald that he was not angry at Hennessey but he wanted some answers.
"How did he get the information, and why Robert? You just can't do that sort of thing," he said.
Department of Internal Affairs spokesman Michael Mead said passport fraud was treated very seriously.
"We ask police to prosecute ... We throw the book at people who steal someone's identity."
But he said the incidence of passport fraud was minimal.
Can you help?
Do you have any information? Email newsdesk@nzherald.co.nz