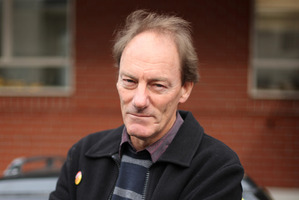 The Mana Party candidate for the Auckland Mayoralty is promising to unclog the city's roads.
Veteran activist John Minto will launch his campaign today, and says he has something up his sleeve that would dramatically improve the quality of life for Aucklanders.
He says it is a policy to give commuters back an extra hour at home rather than spending it in bumper to bumper traffic on clogged roadways.
Mr Minto says Mana's plans are to spend half the amount the Government plans to, and unclog the roads.