Unsuccessful rescue bid in fatal shark attack at Muriwai an uncomfortable fit.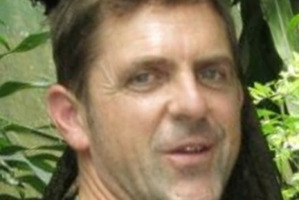 Efforts in one of the year's most harrowing rescue bids went unmentioned at last night's surf life-saving awards because those involved in the fatal Muriwai shark attack refused to have their names put forward.
The guards raced to the scene of the February 27 attack on swimmer Adam Strange, took an armed police officer out on the water to fire at the shark, then successfully wrested Strange's body from the shark and took it back to shore.
Last night Strange's widow Meg told the Herald on Sunday she wasn't surprised at the Muriwai lifesavers' not putting their names forward.
"Well, they're fabulous guys and that would be why," she said. "It's completely their choice what they do. They were incredible to be able to bring Adie home."
Surf Life Saving Northern Region chief executive Pam Elgar confirmed the judging panel wanted to reward the lifeguards involved but they had declined as they felt the unsuccessful rescue attempt didn't fit any of the categories.
"It's probably a different sort of heroism," she said.
"Generally speaking, our lifeguards don't want to be acknowledged for what they consider an unsuccessful event - even though there was no hope in that case and they did everything they possibly could to bring Adam Strange home for his family."
Muriwai Lifeguard Service chairman Tim Jago said the guards and the police officer were being considered for a civil award instead.
Muriwai Surflifesaving Club's Danny Tenheuvel was a senior lifeguard on duty that day. He said it "wasn't right" for him and his colleagues to be put forward for the rescue award. "It was a body recovery not a rescue in our eyes." He added, "It was a pretty terrible thing and the guys don't really want to keep reliving it. They want to let it go to bed really." The Muriwai Surflifesaving Club had honoured those involved with a rescue award.
The best surf lifeguards from Ragan to the Far North were honoured for their life-saving dedication and hard work in the awards held at Eden Park last night.
The Frontier Medical Rescue of the Year was awarded to Kariaotahi Surf Life Saving Club for a rescue involving seven of its volunteer lifeguards on March 29. Another top award - Starboard Lifeguard of the Year - went to Richard Kannemeyer from Mangawhai Heads Volunteer Lifeguard Service.
The awards were hosted by former Warriors captain Steve Price.
Last season, surf lifeguards in the Northern Region spent nearly 80,000 hours on patrol undertaking more than 640 rescues and around 780 first-aid treatments.
Additional reporting - Brendan Manning of APNZ