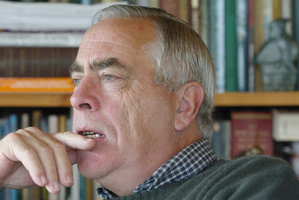 More than half the people who responded to a Herald-DigiPoll survey want Sir Doug Graham to lose his knighthood for his role in the collapse of a finance company.
The Court of Appeal this week sentenced Graham and three other former directors of Lombard Finance to home detention after deciding that their initial sentences of community work were inadequate.
Graham, a former Cabinet minister, was sentenced to six months' home detention, 200 hours of community work, and fined $100,000.
Last year, the former Lombard directors were found guilty of making untrue statements about the company's position in its offer documents in December 2007.
Respondents were asked whether he should lose his knighthood if the directors lost their final appeal and nearly 55 per cent said he should. Only a third of those polled felt he should retain the honour.
Prime Minister John Key said he would consider whether the knighthood should go once all the directors' avenues for appeal were exhausted.
The quartet of directors have indicated this week that they will take their case to the Supreme Court.
Mr Key has previously said that it would be a "big call" to take a knighthood off someone and there was only one precedent for this in New Zealand. He also said he accepted the seriousness of the charges.
Graham was knighted in 1999 for services to the justice sector and Treaty of Waitangi settlements. As a Treaty Negotiations Minister, he was credited with changing National's attitude towards Maori. As Justice Minister, he introduced a number of important pieces of legislation, including the Companies Act and laws relating to domestic violence and DNA testing of suspects.
Some people have argued it would be unfair to strip him of his knighthood because his achievements outweighed his mistakes, and his crimes were not in the field in which he was recognised.
However, some former investors who lost $127 million in Lombard's collapse have argued that they would not have invested a cent if he had not been a director at the company.
Labour Party leader David Shearer has suggested that he should relinquish his title voluntarily.
Only one New Zealand knighthood has been taken away from its recipient. Former Aucklander and Cook Islands Premier Albert Henry lost his in 1980 after he was forced to resign in a 1978 voting scandal for which he was later convicted of fraud.
More recently, former Royal Bank of Scotland head Frederick Anderson Goodwin lost his title last year because of his role in the bank's collapse in 2008. The sanction was unusual because knighthoods are usually removed only if the holder has committed a serious crime.
Goodwin lost his knighthood because he was found to have "brought the honours system into disrepute".
Others to lose knighthoods include Zimbabwean President Robert Mugabe.