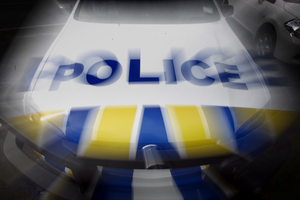 A man who admitted a rare charge of allowing his drunk mate to drive before a fatal smash has been sentenced to community work and ordered to pay $1500 to the victim's family.
Ben Beazley gave Tarrin Alderson, known as Kayne, the keys to his car after both men had been drinking to celebrate Mr Alderson's 18th birthday in May last year.
Mr Alderson lost control and the vehicle smashed into a power pole near Rangiora, flinging the men from the car and killing Mr Alderson.
Beazley was later charged with the unusual crime of aiding and abetting Mr Alderson by allowing him to drive while under the influence of alcohol.
The 22-year-old was sentenced in Christchurch District Court today after pleading guilty to the charge in April.
Judge Emma Smith sentenced Beazley to 200 hours of community work and six months of supervision.
She also ordered him to pay Mr Alderson's family $1500 for emotional harm, and disqualified him from driving for six months.
Mr Alderson's mother, Tracey Ellis, was present for sentencing but was too upset to read her victim impact statement herself.
Instead, she allowed police prosecutor Senior Sergeant Scott Richardson, formerly of the Canterbury road police, to read her statement to the court.
"Kayne's mother wishes to say that this loss of life was 100 per cent preventable, that mates need to look after each other and not encourage or use others to do things that might end up with consequences like this - someone dead and a family grieving.
"She said we are all responsible for stopping drunk driving - at a personal level and just looking out for each other. If her message can stop one loss like hers, then that is a good thing.''
After sentencing, Mr Richardson said the charge was "very unusual''.
He said the case was a reminder that owners had a legal duty to ensure their vehicles were only driven by licensed and sober drivers.
"Cars are dangerous weapons, and you must take care who you let behind the wheel.
"Ms Ellis has had a tremendous loss, and police can only reaffirm her message - look out for your mates and do whatever you can to prevent this sort of tragedy.''
On the night of the fatal crash, on May 25 last year, Beazley and Mr Alderson had been kicked out of a pub for being too drunk.
A sober driver later dropped them at a pub near Beazley's home in Opawa, Christchurch, before the friends decided to drive to Rangiora, about 25km away.
Beazley said he was too drunk to drive but Mr Alderson, who only had a learner's licence, made the fatal decision to get behind the wheel.
- APNZ