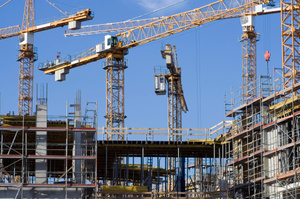 Dunedin City Council's construction arm Delta is closing its $20 million civil construction business so it can pay a higher dividend.
Yesterday it told 77 workers it plans to close three remaining civil construction units over the next six months.
The staff cuts will go out for consultation and if they go ahead will mean the end of 41 jobs in Dunedin, 20 in Central Otago and 16 in Southland.
Two weeks ago, 40 workers lost their jobs when the company closed its construction arm in Christchurch, citing lack of work.
The company said it can transfer only six affected staff to other parts of the country.
Delta chief executive Grady Cameron said a review of the entire company has shown that the civil construction units are not profitable and efforts to turn them around for the past 18 months haven't succeeded.
"We are now facing a situation where we lack long term maintenance contracts to underpin construction project work and enable us to be competitive against significantly larger national and multinational companies.
"The reality is central and local government expenditure on civil construction outside of Auckland and Christchurch is set to reduce over the next three years and there is a lack of developer-driven projects in Otago and Southland."
The company has been under pressure to generate a stable cashflow for the council and is consulting with workers until July 12.
Delta's other units which manage assets, energy and environmental services are not affected.
The Dunedin City Council held an extraordinary meeting on Thursday afternoon to approve the cuts.
Delta has a workforce of 580 staff and Mr Cameron said work would be focused on its core asset management and energy and environmental businesses
Labour's economic development spokesman David Clark blamed the staff cuts on the Government's failure to support the regions.
"National is neglecting the regions. A loss of almost 80 jobs is yet another blow to Otago and Southland. It comes on top of 73 jobs that were cut by NZ Post in the region last week.
"Since 2009 7200 jobs have been lost in non-primary manufacturing in Otago and Southland, led by the closure of the Hillside railway workshops.
"The fate of the Tiwai Point aluminium smelter hangs over the region as well," said Mr Clark.
- APNZ