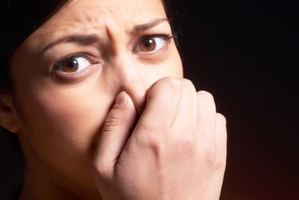 A deodorising fence surrounding Wanganui's ailing wastewater treatment plant is staying - even though it's costing on average $3000 a day.
However, the worth of the atomisers, spraying deodorants into the air in a bid to stifle the smell from the under-performing wastewater treatment plant, continues to be questioned by some district councillors.
Councillor Rob Vinsen told this week's infrastructure and property committee that he had issues about the odour fence, saying there had been no attempt to justify the cost of the process.
"It's costing us $3000 a day - that's over $1 million a year."
Mr Vinsen said it was vital councillors got updated written reports on costs and benefits of the mitigation efforts aimed at containing the stink from the ponds.
He likened spraying scented odour into the air to "leaving a light on during the daytime".
"$1 million is a lot of money and we want an explanation. When I quizzed our senior wastewater engineer about this, he said the atomisers ran every day to satisfy the compliance order from the Environment Court."
But council chief executive Kevin Ross said the engineers believed the odour fence was working. "It's making a difference and it helps us comply with Horizons Regional Council demands."
Mark Hughes, council infrastructure manager, said it was not just a matter of spraying scent into the air.
"They actually deodorise the smell coming off the ponds - it isn't about disguising the smell, it's about deodorising it."
Mr Hughes said he told councillors some time ago that in his view the fence was "money down the drain".
"My preference is not to spend this money but Cardno BTO [consulting engineers hired by council to fix the ponds] recommended we extend the atomiser fence."
Mayor Annette Main reminded the meeting that Mr Hughes had told them the atomsier fence would not fix the plant but would only help mitigate the problem.
"We're all getting complaints about the ponds - I'm sure as hell getting them - and I'm concerned about our city's reputation," Ms Main said.
"But if we don't spend this money, this city will stink in August when we start removing the sludge from the ponds."
Mr Vinsen said they should turn off the atomiser fence "to see what happens".
An updated report will be prepared for the next infrastructure committee meeting in about six weeks.
For more articles from this region, go to Wanganui Chronicle