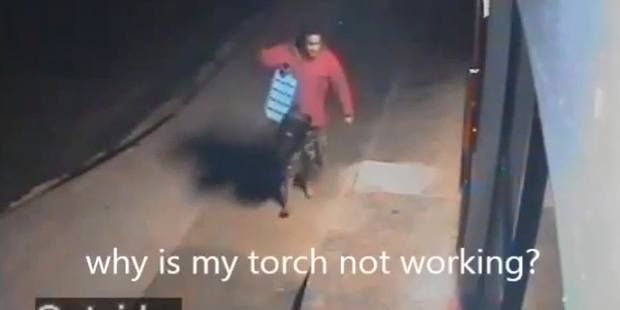 Stories making headlines around the regions include a burglar who is entertaining thousands of people online and the hunt for a vehicle wanted in connection with attempted child abduction.
The antics of a hapless Kaitaia burglar are entertaining thousands, check it out for yourself.
Police are searching for a vehicle believed to be involved in the attempted abduction of children.
A car smashed into a power-pole cutting power to hundreds of Tauranga homes.
Genesis Energy has been given the green light to build what could be the biggest windfarm in New Zealand.
Rotorua designers have claimed two prestigious Maori fashion awards.
Young thieves are working in groups to fleece Whangarei businesses of property.
Masterton could be in the pink - or blue - later this month.
Numerous outlets in Hamilton are in hot water after selling synthetic drugs to an under-aged person.
Gisborne has had the lowest drowning statistics in the country for the past 18 months.
Two Hawke's Bay farmers have been feuding with their neighbour for five years.
Kaitaia's Whaka Pikau Reo committee is once again taking a very hands-on approach to using Te Wiki o Te Reo Maori.
Other stories making headlines around the regions include:
Lateral thinking is alive
Rotorua resident Bill Hobman is "blown away" by generosity
Yesterday was a good day to be a young Maori person in Wanganui
Arts and glass courses could be back at UCOL Whanganui
A holiday wildlife tour ended in hypothermia