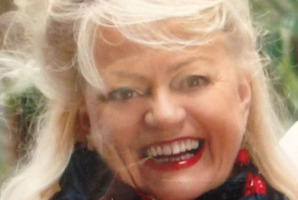 A publisher was "gobsmacked" to receive a complaint about using a Maori greeting in an email to a prospective client.
A sales representative for Travel New Zealand sent an email to Queenstown clothing retailer Bonz requesting advertising support. The email began: "Kia ora ..."
Bonz owner Bonnie Rodwell replied: "Sorry but why do we need to be addressed with Kia ora?
"Neither myself or [my office manager] speak Maori. Maybe more people would advertise with you if we were addressed with a little more respect. Whilst we have no issue with anything 'Maori' at all, we find it plain silly."
Travel New Zealand publisher Gary Cody says he was "absolutely gobsmacked" by Rodwell's response last Thursday on the eve of this week's Maori Language Week.
"I couldn't believe that someone who relied on tourism is offended by that greeting," Mr Cody said. He had complained to the Human Rights Commissioner, he said.
His staff use the greeting in all company emails and had never been criticised for inappropriateness.
Ms Rodwell said Mr Cody's sales representative was Irish: "I love Maoris, I spent a lot of time with them when I was young, but I just find it offensive to be addressed kia ora by an Irishwoman that doesn't understand, really, the Maori language."
Ms Rodwell, whose company stands for "Best of New Zealand", says Government departments are also "Kia ora-ing on the phone". "Why don't they understand real Maoridom and stop using it as a tourism slang?
"I don't feel like it's a word that needs to be used and abused. I'll always greet a Maori with kia ora and I'll rub noses with a Maori."
Maori Language Commission chief executive Glenis Philip-Barbara said the commission was aware it still had work to do in terms of people's attitudes towards te reo.
"We're interested in doing anything that promotes and normalises te reo Maori huri noa te motu [throughout the country] and we need to realise we haven't yet reached every corner of Aotearoa."
A Human Rights Commission spokeswoman said there was the possibility for mediation when complaints were laid but because of confidentiality she couldn't say anything more except that a complaint had been received.
- Mountain Scene