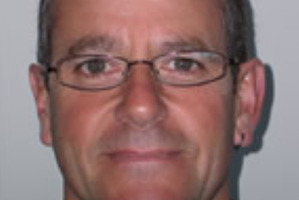 A cyclist who was hit by a car while riding with a group of friends near Hamilton has died.
Top cyclist and ironman competitor Craig Goulsbro's life support system was switched off yesterday at Waikato Hospital.
He was knocked off his bicycle on Monday by a motorist in an accident that also injured two other cyclists.
Police said the father of one died surrounded by his close family late yesterday afternoon.
Friends paid tribute to the 50-year-old.
"We send all our love to his very dearly loved wife, son and extended family and friends. This is a time we as a family club must come together for each other'' said a post on the Hamilton City Cycling Club's Facebook page.
Craig Goulsbro was cycling with 14 friends when a car hit them just after nightfall on Monday.
The accident on Puketaha Road, part of a route regularly frequented by Mr Goulsbro and his cycling mates, saw his close friend Chris Smith suffer a number of broken ribs and another friend, Bill Donaldson, was knocked unconscious when the impact sent him flying into a fence.
Both were discharged from hospital on Monday night.
Mr Goulsbro, a warehouse manager, was unconscious when he was taken to hospital and surgeons told his family and friends he was unlikely to survive his injuries.
Mr Goulsbro's close friend and cycle shop owner Bob Puru said the group of cyclists got together regularly for social rides.
On Monday night the experienced riders were celebrating the second anniversary of his Flagstaff shop opening with a 46km ride on the outskirts of Hamilton.
Mr Puru, who spoke to riders in the group after the accident, was told they were riding single file and all had reflective clothing and lighting.
He was told the driver of the car somehow slid behind the pack before the accident.
The impact caused Mr Goulsbro to slam into the Ford Falcon's windscreen before he rebounded into other riders in the pack.
Hamilton police said it appeared the driver did not see all of the cyclists when overtaking them and pulled back into the group.
They said today they were still investigating the accident.