Plan to drive unfortunates from streets is misguided.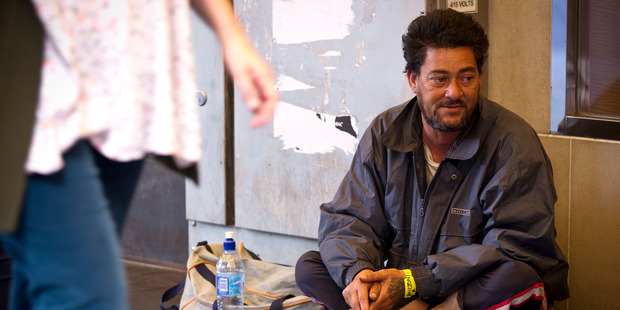 It takes all sorts to make a city, and every large city in the world has beggars. No matter how high a city's incomes, how steep its taxation and how adequate its welfare system, every one has some unfortunates who resort to begging. Auckland is luckier than many; it has few for its size, and they tend to sit silently with a sign and a cup. It is rare to be accosted, let alone pressured by them.
All of this might be self-evident to the passerby, but not to a panel of the Auckland Council and Auckland Transport, which is proposing a bylaw to ban begging from the streets. Panel members have listened to complaints from the Queen St business organisation Heart of the City, the Onehunga Business Association and Smith & Caughey.
No business owner wants customers to have to pass a pitiful case at the door, but to suggest that it "intimidates" them is a stretch. It might be awkward for them momentarily. Nobody enjoys seeing another human being abase himself in this way, and it is always a challenge to our charity.
It is a challenge readily answered by the fact that there are better avenues of assistance available in New Zealand for the destitute. It is fair to assume beggars have been given that assistance and nothing is to be gained by adding to it. As the chairman of the bylaw panel, Mike Lee, said, "Walking by or dropping a coin in a cup is not a humane way to deal with the problem."
But nor is a bylaw that would sweep it from the streets, even though Mr Lee intends that enforcers would send offenders to helpful agencies. The bylaw is proving difficult to draft. The first version forbade asking for money, food or other items "in a manner that may intimidate or cause a nuisance to any person". Clearly that would not have covered many of Auckland's quiet panhandlers.
After seeking public feedback, the commissioners on the panel have recommended all begging be banned. Presumably, they do not mean to include begging for the sake of others, which would ban all charity appeals. Some people might welcome relief from the buckets thrust towards them in Queen St most days of the week, but a bylaw would need to exclude them.
How? By forbidding only begging for personal gain? What happens, then, to the charming young choristers and violinists who put out a begging bowl for their school trip? Perhaps the bylaw could exclude those who play music in the streets or provide some entertainment for the money, but the quiet beggars might then opt to provide some nominal entertainment. It does not bear thinking about, there are already enough tuneless buskers.
Conundrums such as these invariably arise when public officials try to regulate a harmless activity. Heart of the City chief executive Alex Swney says, "We have too many examples of behaviour being defended under the guise of exercising a public right to occupy public spaces." Doubtless he is referring also to the problems in Papatoetoe and other places where local boards are seeking legislation to ban street prostitution. If Parliament is finding it hard to regulate that sort of soliciting, how can the council write a workable law against passive, unobtrusive appeals?
If it drives beggars off the streets, who next? The homeless, noisy night-clubbers, Hare Krishnas, evangelists, outside diners? They all can be a nuisance to someone when they are not really hurting anyone.
They are part of inner-city life. The council should lighten up. If it is going to spend money trying to enforce a needless bylaw, it would do better to give it to the beggars.