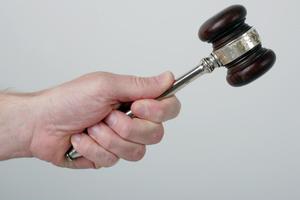 Tabloid newspaper Truth Weekender has been ordered to pay a former employee more than $16,000 for making her redundant with no explanation.
The Employment Relations Authority (ERA), which released its decision today, found that Lynda Griffith was unjustifiably dismissed from her position as an account manager/advertising salesperson in September last year.
The ERA was told that she was badly affected by the shock of being made redundant without any prior consultation and remained on sick leave for her notice period.
Mrs Griffith said she had just returned from a holiday when she was called to a meeting by the then-director David Crowe during which he abruptly told her she had been made redundant.
The ERA said Mr Crowe had ``made himself unavailable'' for its inquiry so Truth was unable to produce a witness statement relating to Mrs Griffith's redundancy.
The ERA determined that Truth breached its good faith obligations to Mrs Griffiths by not providing her with information relevant to her proposed redundancy or an opportunity to comment.
It also found Truth did not follow requirements of procedural fairness, which undermined its ability to justify Mrs Griffith's redundancy.
"Mrs Griffith was called to a meeting with Mr Crow without any advance notice,'' the ERA's decision said.
"She was not told that the outcome of the meeting could be dismissal on the grounds of redundancy. She was given no information about the decision to disestablish her position. She had no opportunity to take advice or arrange for a representative or support person to accompany her.
''... There was no evidence about why Mrs Griffith's position had been disestablished instead of other positions. Nor was there evidence to explain why she had been selected for redundancy over two of her colleagues who did the same or similar job as her.''
Truth was ordered to pay Mrs Griffith within 28 days $9120 lost remuneration, $6500 distress compensation and $500 costs.
Truth announced its print edition would cease publishing two weeks ago, just six months after blogger Cameron Slater was appointed editor.
The paper's closure comes after it was unable to stall its falling readership and advertising despite attempts to reboot the tabloid in recent years.
- APNZ