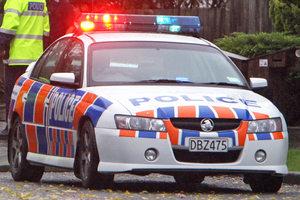 An inquiry into how a mental health patient was able to escape from custody before stabbing a man in the face has been slammed as "ludicrous'' by a victims' advocate.
Graeme Moyle, whose brother Colin was burned alive by a mental health patient in 2007, says the investigation is a smokescreen to cover up systemic failures in the mental health system.
Capital and Coast District Health Board launched an inquiry after a 22-year-old patient escaped from a vehicle and ran off in the Wellington suburb of Karori on Friday.
Police allege the patient entered a property on Burrows Ave and stabbed a stranger in the face.
The 21-year-old victim was discharged from Wellington Hospital yesterday after being treated for serious injuries.
A Capital and Coast DHB spokesman said the investigation would take at least a month to complete.
The man was being taken to Wellington Hospital by mental health staff when he escaped from the vehicle.
A full review of the incident would determine whether the correct procedures were followed, the spokesman said.
The transport procedures varied according to each patient, but the spokesman could not comment on the specific procedures in place while the review was still under way.
"If there are lesson to be learned then they will be applied,'' he said.
Mr Moyle, a spokesman for the Sensible Sentencing Trust, has been campaigning for changes to the mental health system since his brother Colin was killed by Matthew John Ahlquist, who had been released from an Auckland mental health unit three months earlier.
He said it was "ludicrous'' for the DHB's inquiry into the incident to focus solely on its transport procedures.
"It would probably be a good idea for them to also look at whether this patient was suitable for community care in the first place, the reasons behind his return to in-patient care and whether there was a history of violence, medication non-compliance and drug or alcohol abuse.
"To focus solely on the DHBs's transportation policy is ludicrous and ignores the real reasons behind this potentially lethal incident.''
Mr Moyle said the review's findings would never see the light of day.
"Investigations into these events need to be dealt with transparently and independently and not behind closed doors by individual DHBs, the results of which no one gets to see.''
The incident comes after a mental health patient broke out of Hutt Hospital last Tuesday and hijacked a car, which he crashed through a barrier arm at the hospital before fleeing from police.
The man was arrested after the car was forced from the road.
- APNZ