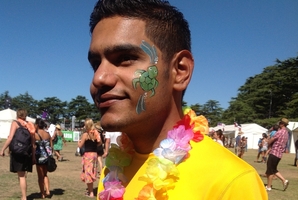 Police are seeking information about a 23-year-old man who was last seen three weeks ago.
Ankur Sharma hasn't contacted his family in India since June 9 and they want to know if he is okay.
Detective Grant Arrowsmith said police were treating it as a "missing persons case" for the moment because there was no reason to suspect anything "untoward" had happened to Mr Sharma.
"But obviously we would like to hear from anyone who may have seen or heard from him so that we can reassure everyone, including his worried family, that he is okay.
"Alternatively, Ankur is asked to get in touch with us directly, or anonymously with no strings attached, so that we can reassure everyone who is concerned about him that he is safe and well."
Mr Sharma is described as being 5ft 6in to 5ft 8in (168-173cm) tall with a skinny build.
He is known to wear a leather jacket and stonewashed jeans.
Mr Arrowsmith says he arrived in New Zealand on February 14 on a student visa and had recently obtained a work visa that was valid until March 2014.
He was last known to be living in Manurewa, but it was believed he was now more likely to be somewhere in the Auckland City area.
Anyone with information that can help locate Ankur is asked to call Counties-Manukau Police on 09 261 1399, or anonymously through CrimeStoppers on 0800 555 111.