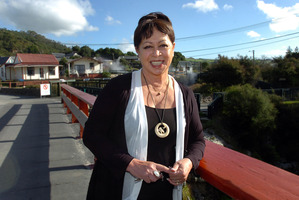 Rotorua district councillor Maureen Waaka has died this morning.
Maureen Te Rangi Rere I Waho Waaka, nee Kingi, died in Rotorua about 6am today after suffering a stroke on June 16.
Her health deteriorated on Tuesday last week, and she was transported back to Rotorua from Auckland Hospital at the end of last week.
Mrs Waaka suffered a mild stroke while in Auckland on June 16. At the time family said she would recover, however she relapsed on Tuesday last week.
She served 18 years on the Rotorua District Council and had planned on standing again this year.
She was crowned Miss New Zealand in 1962, received the New Zealand Order of Merit in 2001 for services to tourism and the community, and was made a Justice of the Peace in 2005.
Of Te Arawa and Tuwharetoa descent, Mrs Waaka was well known as an anti-gambling campaigner.
Among other things, she was chairwoman and trustee for two local Maori trusts, a Resource Management Act commissioner, the chairwoman of the council's Statutory Hearings committee, was on the Te Arawa Standing Committee, was deputy chairwoman of the Problem Gambling Foundation, on the Lakes District Health Board, chairwoman of the District Licensing Committee and a member of Maori in Tourism.
For more articles from this region, go to Rotorua Daily Post