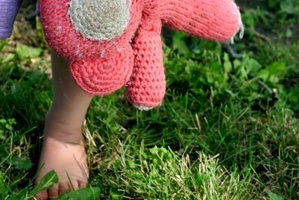 Two young parents found drunk while their pre-schoolers were neglected and suffering from infected skin sores have a long way to go before their children will be returned to them, a judge said today.
The 22-year-old mother and 25-year-old father were sentenced at the Wellington District Court today to community based sentences and intensive supervision after they earlier each pleaded guilty to four neglect charges.
Judge Susan Thomas gave both permanent name suppression to protect the identities of their four children.
They were charged in January after police arrived at the family's Hutt Valley property when concerned neighbours alerted them to a two-day party in which the children were apparently unsupervised.
When police arrived, they found the parents drunk, and there was more alcohol than food in the house.
Judge Thomas said the children, then aged between 4-years-old and 7 months, all had health problems. Three of the children had to be hospitalised and given antibiotics for infected lesions. One of the children's t-shirts was stained with blood seeping from her sores.
Police had to stop the mother from driving from the property with a breath alcohol level more than twice the legal limit, and the father was stopped by police as he was leaving the property to buy more alcohol.
Drug utensils and alcohol was found in the house but there was very little suitable food for the children, and very little furniture, Judge Thomas said.
All the children remain in Child Youth and Family care.
Judge Thomas said the children were totally dependent on the adults, and the parents had breached their children's trust.
"You clearly have a substantial amount of work to undertake before they can be returned to you," she told the parents.
"It is a very sad case for small children who love their parents and who have been removed from them."
The children would be feeling "bewildered, lost and confused", Judge Thomas said.
"They trusted you to look after them, they relied on you and you significantly let them down."
Pre-sentence reports said both parents were "motivated" to comply with their sentences so their children could be returned to them.
The reports said the parents lacked positive role models while they were growing up.
The mother was one of 18 children and the father had been removed from his alcoholic mother when he was a baby and passed around family members during his upbringing. He had never known his father.
Judge Thomas sentenced the mother to 18 months' intensive supervision and 160 hours of community work.
She sentenced the father to six months' community detention, 18 months' intensive supervision and 80 hours of community work.
Both were also ordered to undergo drug and alcohol counselling.
Hutt Valley Police Area Commander Inspector Mike Hill encouraged anyone who was worried about a child to speak up.
"This was not an issue of poverty for this family, these parents simply prioritised alcohol, drugs and parties ahead of the needs of their children."
***
When police found the children:
- the 4-year-old was unkempt, had poor hygiene, head lice, infected sores and dental decay;
- a 3-year-old had poor hygiene, head lice and lesions on his arms and legs;
- a 2-year-old was in physical and psychological distress, had poor hygiene, head lice and lesions on her back, arms and legs;
- the 7-month-old was generally in good health, but his weight and length were relatively low compared to his head circumference.
- APNZ