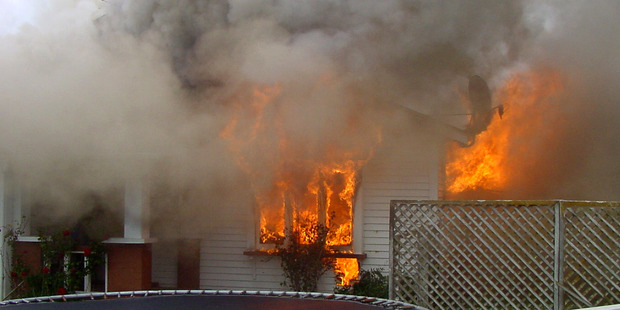 Twenty people were killed in avoidable house fires in the past 12 months and in most cases, there was no working smoke alarm, the Fire Service says.
The most common causes of the fires in the 2012/2013 year were drinking and cooking, faulty appliances or electrical wiring, items too close to a heater, and smoking.
Fire Service chief executive and National Commander Paul Baxter said it appeared the elderly, disabled, those impaired by alcohol and those living in rental or care housing were more at risk.
"We are concerned that older or impaired people make up many of these deaths. Five were in their 70s and 80s, eight in their 50s and 60s and two people had disabilities," he said.
The Fire Service worked extensively with communities and organisations such as Age Concern, Work and Income, city councils and other groups to provide advice and, home fire safety checks and install smoke alarms.
"However this year, as in previous years, there were no working smoke alarms in 80 per cent of the homes where people died. Smoke alarms save lives and should be installed in the middle of the ceiling of every bedroom in your house," he said.
Fewer children were dying in fires, he said. There were none this year, two last year, and four in 2009/10.
The number had been declining since the Fire Service introduced its Firewise programme in schools.
"Winter is a high risk time for fire. Please take a few minutes to do a household fire safety assessment. Check or install smoke alarms, get rid of faulty electrical appliances, make an escape plan for the family, and make sure lighters and matches are out of the reach of children. Also make sure you keep any embers or ashes in a metal container and douse with water before disposing of them," Mr Baxter said.
* The Fire Service provides a free home fire safety check and smoke alarm installation for the elderly, disabled and community services cardholders. To book a visit phone 0800 NZFIRE.
Avoidable house fire deaths
2007/08 27
2008/09 16
2009/10 20
2010/11 19
2011/12 12
2013/14 20
- APNZ