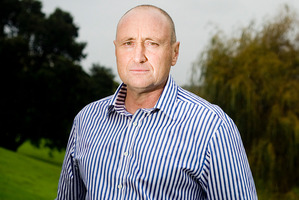 Controversy has erupted over the planned reburial of bones purported to be those of Maori warrior leader Hone Heke.
Te Matarahurahu hapu leader David Rankin - who holds Heke's mere - removed bones from a Pakaraka cave two years ago and intends to rebury them at an unknown site near Kaikohe on August 31.
But Ngati Hine elder Erima Henare has raised the possibility that Mr Rankin took the wrong bones, claiming Heke's remains were sealed into the cave with concrete two decades ago.
Mr Rankin retaliated, saying Mr Henare knew nothing about the history of the burial caves and was seeking publicity. "These bones were removed two years ago, and Henare has said nothing over that time. Now he suddenly wakes up and starts firing off accusations."
Mr Henare said the decision to seal the cave was made at a meeting in Waitangi attended by Mr Rankin's late father, Graham, and his aunts Martha Moon, Margaret Puriri and Mere Ututaonga.
"I attended the sealing at Pakaraka and have voiced my concerns now for two reasons," he said.
"First, this has become a circus. Hone Heke was a legend of Ngapuhi and is still revered. He belongs to Ngapuhi and therefore the many hapu he belonged to or supported him - including Ngati Hine - should have been consulted about Mr Rankin's plans."
Secondly, Hone Heke needed a dignified interment so he could rest in peace. "Dragging him all around the country playing media hide and seek with his remains is not befitting a rangatira of his mana," Mr Henare said.
Mr Rankin said the dispute was part of a cultural process that would increase the mana around Heke's reburial.
For more articles from this region, go to Northern Advocate