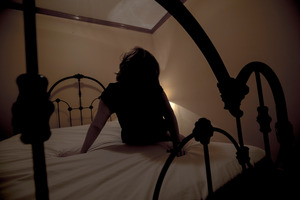 Kitty has worked at Monica's, the White House sex club, for about three years while completing a Master's degree in science and paying off most of her student loan.
She just called up the Queen St brothel one day and started asking questions about the work. "It worked out well so I have stayed here awhile," she says. "The sex industry has been really helpful, helping me get by.
"I have worked in several parlours in Auckland and Australia - a lot of the time was when I was a student."
Kitty, 30, is watching the Chow brothers' "super-brothel" plans with interest but says she would probably not work there.
"I mean, if they had the most business, maybe then. A lot of sex workers may have no choice but to work there," she says.
"But we have a lot of protection here. We have a lot of recourse if the parlour manager is not looking after the girls well.
"I think that (the super-brothel) will create some big changes in the sex industry in Auckland, especially in the CBD. I will be interested to see how that turns out."
"I think the general rule is if you have one big company, it creates a monopoly. It's easier for them to close out smaller businesses and then once they have the monopoly they can do what they want."
Kitty has serviced men from many respectable professions and charges $200 for an hour or $180 for 30 minutes.
She prefers group sex to one-on-one. "It's great fun when there is more than one lady in a room with a client. It is a genuine case of the more the merrier. It's funny to see how many people we can fit in a jacuzzi. It's like, be careful where your toes go. It's a laugh."
Kitty says she likes the flexible hours and the independence. "It's a lot of fun, you meet different people but I want to say we are respectable, normal people."
Clients sometimes just want to talk - not all of them come in for sex, she says.
"It's not always just penis-vagina, boom boom boom. I mean, if men want to have an orgasm they can stay at home for that. Some clients can come into a room without taking their clothes off or for a massage. The one thing we don't do is kiss and that's to protect the clients' health and our own."
She has never fallen for a client but knows sex workers who have.
"A friend of mine fell in love with her client and they have a satisfying long-term relationship - a true happy ending, if you pardon the pun."