Coromandel residents cite heritage values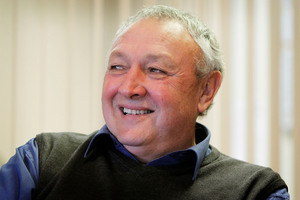 Coromandel township locals are appealing against a High Court decision giving the go-ahead for a supermarket development in the middle of the town's heritage protection zone.
A group called Coro Mainstreet Inc said it would challenge the High Court decision that threw out its request for a judicial review of how resource consents were granted for the redevelopment of a Four Square in Wharf Rd.
Chairman Dave Foreman said the decision to grant the supermarket's consent was made without public notification and did not address the potential adverse effects on the town's heritage values.
He said it was ironic the Thames Coromandel District Council talked about Coromandel's heritage being a major tourist attraction while giving the development the green light.
"I don't know how many people would find a main street which is dominated by a supermarket and a car park much of an attraction," he said.
"Apart from the building being on a major scale, the change to traffic and parking will completely destroy Coromandel's unique village feel - the very thing so many tourists find attractive about the town."
Mayor Glenn Leach said taxpayers had already coughed up through the Ministry for the Environment fund for legal assistance, providing $30,000 for the group's last appeal.
He believed Foodstuffs had acted with good intentions to meet the township's character and heritage values. The council will be seeking costs should the group's appeal fail.
"We just had a High Court decision in favour of us with costs and here we go again. At times decisions should be made that are smaller than the egos involved," he said. "I can assure you on behalf of our ratepayers we will be seeking costs."
Angela Bull, Foodstuffs general manager for property development, said the High Court confirmed the council had acted appropriately and with the right information when it granted resource consent non-notified for the replacement Four Square in the township.
"We've worked with the community and council to follow proper process and invest in Coromandel with a new Four Square," she said. "We're dedicated to bringing a bigger, better [one] to the Coromandel township to meet the community's needs but unfortunately this appeal sets us back."