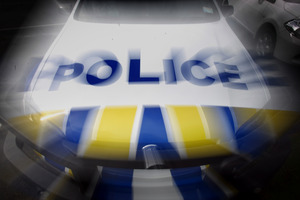 The circumstances surrounding an accident which claimed the life of a 4-week-old baby boy, and caused only minor injuries to others in the car, will be investigated by a coroner.
The baby was travelling with his mother, father and two older siblings on State Highway 1, between Pareora and Timaru yesterday, when their car collided with a four-wheel-drive about 12.30pm.
All five members were taken to Timaru Hospital. The baby died at about 11.30 last night.
His two older siblings - a 2-year-old and 4-year-old - his mother, 27, and his 28-year-old father were discharged yesterday.
Waimate police Senior Sergeant Mike van der Heyden said an initial scene examination indicated all family members were wearing restraints - however police arrived after the family had been removed from their car.
A "child cradle'', which is used for babies up to six-months-old, was also inside the car, he said.
The impact of the collision was on the driver's side of the family's car.
"The white vehicle the family was in had been on the left-hand side of the road and then had turned in front of the vehicle coming from behind it,'' Mr Van der Heyden said.
It is understood the mother was driving.
Mr Van der Heyden would not be drawn on details of the "cradle'' involved in the accident.
"At the moment, we don't have any public statements to make in relation to the safety of the seat and where it was [in the vehicle].''
Parents are recommended to place baby capsules in the centre of a car's back seat. Most capsules have a plastic handle which can act as an extra barrier against impact if the car is involved in a head-on collision.
Any safety issues regarding the baby capsule revealed during the police investigation would be conveyed to the public immediately, Mr Van der Heyden said.
All information collected "will be forwarded to the coroner.''
"If there are faults or errors made, then the coroner will make it in their findings.''
When asked about possible charges in relation to the incident, Mr van der Heyden confirmed it was too early to know whether any would be laid.
The 49-year-old driver of the four-wheel-drive involved in the crash was unharmed.
- APNZ