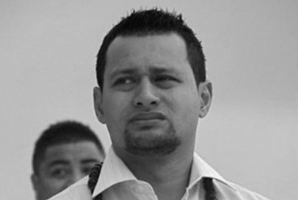 Fresh charges of corruption and bribery have been laid against former police officer Peter Pakau, who is alleged to have organised drug runs and tipped of gangsters.
The 36-year-old was granted electronically-monitored bail when he appeared in Waitakere District Court today, where five new charges were laid.
They include an allegation he tipped someone off about a planned search warrant, and that he accessed the police computer system and passed someone's details to an associate.
The new charges also include an allegation he accepted money as payment for getting a mechanic to hand over a Chrysler vehicle which was being worked on, and that he accepted a bribe of an iPad in exchange for getting a person beyond police tape at a Henderson address that had been recently raided. He is also alleged to have ``corruptly'' given an associate ownership details of a car, according to the police charge sheets.
Twenty-seven charges were earlier laid against the former police officer, who has previously been acknowledged for rescuing a woman during a domestic incident.
He has been accused of organising drug runs for a methamphetamine ring and accessing the police computer system to tip off colleagues in the Head Hunters gang.
Eight others have also been arrested in relation to the alleged enterprise.
Pakau, a father of five, was allegedly linked to two methamphetamine cooks whom he organised to manufacture the drug, which he would then take in ``substantial amounts'' to his dealer or supplier, according to a police summary of facts.
"His role was significant because he was accessing the police computer system,'' said Crown prosecutor Brett Tantrum at the officer's first court appearance.
Pakau is also charged with conspiring to defeat the course of justice on three occasions and theft of a vehicle.
He declined to comment when approached outside court today.
- APNZ