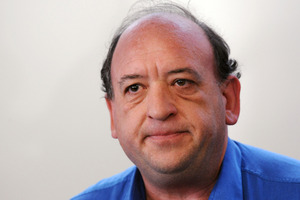 The Ministry of Business, Innovation and Employment will not appeal against the decision to move former Pike River Coal chief executive Peter Whittall's trial to Wellington.
Judge Jane Farish announced last week the trial would be held in Wellington, after a request from Whittall, and live-streamed on the internet.
She noted there would be 113 witnesses in a complex and detailed case that was expected to take several months.
Pike River Mine families' spokesman Bernie Monk said last week he was "absolutely gutted", noting the decision could not be appealed by the families because the case had been brought by the former Labour Department, now part of the Ministry of Business, Innovation and Employment.
The ministry said it would not be challenging the decision.
The Crown prosecutor acting for the ministry argued for the trial to remain in Greymouth when both parties appeared before Judge Farish, general manager high hazards and specialist services Brett Murray said.
The judge made the decision after hearing arguments from both sides.
"The ministry has carefully considered Judge Farish's decision and considers there are no grounds on which it could challenge it," Mr Murray said.
The trial is expected early next year.
- The Greymouth Star