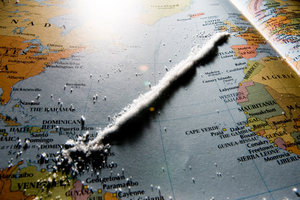 More than 700kg of drugs were mixed with "putrid waste" yesterday before being cooked and disposed of by Customs.
The truckload of drugs destroyed included methamphetamine and its precursors, cocaine, GBL, ecstasy, cannabis, and synthetic cannabinoids such as Kronic and K2.
They were estimated to be worth tens of millions of dollars.
Customs' spokeswoman Nicky Elliott said the drugs were first shredded before being mixed with "putrid waste" - "a nasty, sludgy mix of all sorts of things like hospital waste".
Rather than being a symbolic act, this was to make the drugs irretrievable, she said.
"Who wants to extract drugs from something like that?"
They were then steamed in an industrial oven. How they were ultimately disposed of was top secret, Ms Elliott said.
Customs Manager Investigations Mark Day said today's destruction marked another successful year of seizures.
"Disrupting organised criminal networks is Customs' top priority and our focus remains on intercepting drugs, targeting importers and arresting those individuals involved."
- APNZ