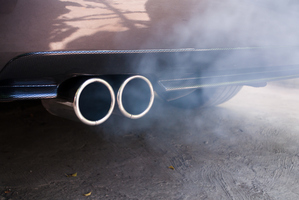 It's set to be a frosty and smoggy week for Christchurch.
ECan data shows Monday's smog levels were at a high level - prompting them to send out a media advisory showing the level in Woolston to be 58-micrograms of suspended particulate per cubic metre of air.
Blue Skies weather forecaster Tony Trewinnard said the frosty mornings haven't been helping as it traps the air near the ground, meaning smog can't dissipate.
"Certainly you only need to get a week like this where you've got three or four or five frosty nights in a row and high pollution nights in a row and it starts to get that number up there," said Mr Trewinnard.
He said people are more likely to do what they can to heat up when it is cold - including using log burners and driving to work - all of which add to the air pollution.