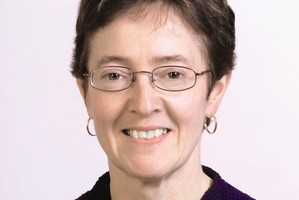 After relying on questionable advice about the legality of its spying on kiwis over the last decade, spy agency the GCSB is looking for new legal advisers, but is hardly paying top dollar for them.
The bureau is currently advertising for a legal adviser and a senior legal adviser, saying it is looking to increase the size of its legal team and has a number of newly created positions.
The legal adviser's job description is to "assist in the provision of timely high quality legal advice on all matters relating to the operational and administrative activities of the Bureau".
However the job pays just $58,258 to $72,823.
Public Service Association National Secretary Brenda Pilott said the pay rate was not a great deal of money given the specialist legal advice likely to be expected of the successful candidate.
"I know that government lawyers are not paid the same kind of rate as corporate lawyers but even transferring that across to policy advisors - and they tend to be reasonably similar roles - that's not at the high end.
It certainly does imply a relatively junior level of expectations I would have thought."
The GCSB says the senior legal adviser it wants to appoint is to "exercise independent judgement to provide legal advice across the organisation".
That position is paying $83,755 to $104,694 which Ms Pilott said was in line with other pay rates for government lawyers in advisory positions.
The bureau is also currently advertising for a series of IT positions for its National Cyber Security Centre paying between $73,983 and $92,479.
However pay for the GCSB jobs compares favourably with that for the altogether far more dangerous sounding position US spy organisation the Central Intelligence Agency is currently advertising.
The CIA is looking for a Washington DC-based Paramilitary Operations Officer with combat leadership experience and preferably foreign language proficiency and psychological warfare expertise. It is offering US$58,511 - US$81,204 ($75,515 - $81,204) almost the same money as a deskbound GCSB senior legal advisor.