Heroin and methamphetamine found in backpacks, say court documents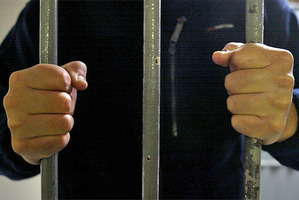 A New Zealand missionary on drug trafficking charges in Australia has been denied bail.
Bernadine Terry Prince - also known as Pastor Bernie McCully - grew up in the Whakatane area. She lived in Sydney for about 15 years until about a year ago when she left her Australian husband to live in Cambodia and marry Nigerian minister Joshua Prince.
On Thursday a Darwin magistrate denied the mother of three bail and remanded her to the Northern Territory jail where she has been held since May 24.
Court documents claim that Prince, 41, had 6.15kg of heroin and 2.87kg of methamphetamine in the padding of seven backpacks. She had two New Zealand passports and six bank cards under various names.
Prince, an ordained minister and head of the Oasis of Grace International Church, claims that a Kenyan woman called "Mummy Rose" gave her the backpacks to sell in churches in Australia.
Her lawyer Michael Burrows said she would defend the charges.
Prince's elderly mother and sister flew to Darwin but declined to comment.
Her previous husband of eight years, Larry McCully, 53, told the Herald on Sunday that he broke the news of Prince's arrest to her three children - aged 18, 23 and 24 - from a previous relationship.
"They are handling it now, but it was a shock for them. She's got grandchildren, too."
McCully said their marriage had "dissolved" about 14 months ago. She helped young people in Sydney for many years before taking overseas missions, mainly in Africa.
About a year ago she had gone to Cambodia and helped at an orphanage and HIV/Aids home outside Phnom Penh.
"We were separated but I was still supporting her financially," the floor sander said. But she "connected" with pastor Joshua Prince, and decided to stay and marry him.
Court documents show that Prince, of Maori descent, moved frequently among Cambodia, Fiji, Ghana and Nairobi. She'd entered Australia 12 times since March 2012, all funded by church donations, Prince told police.
McCully said she returned to Sydney regularly for her family and to raise funds. "I know for a fact that she wouldn't do drug-running to produce finances to do God's will. It's so out of character. I know her."
Pastor Matai Bennett of Kawerau was stunned to hear of Prince's arrest. He'd known her for five years and officiated at her son's wedding. "That goes against everything that I've ever known her to be like. She'd helped drug addicts her whole life."