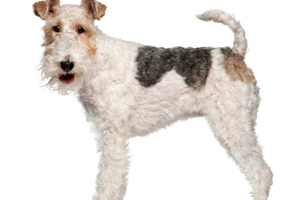 A Hawkes Bay family have a bed, chew toys and collar, but no puppy, after a mix-up with staff at Napier SPCA.
Jaden Murphy, 9, and his mother Tamara spotted a tiny fox terrier by Taradale River six weeks ago and handed it into the shelter, with an understanding they would have first rights to adopt.
"My son really wanted to keep it, but I said, 'What if it's someone else's pup'? I thought we were doing the right thing," Mrs Murphy said.
Despite constant calls to ask after its welfare and assurances it was still being looked after by a foster carer - the puppy was rehomed, following an appeal on the SPCA's Facebook page.
"At first we were checking two to three times a week, because I was concerned how the pup was and my son was asking after it.
"Then they said, 'We can get hold of you' [when it's ready for adoption] - they had my cellphone number, home number and my work number. We went out and bought a bed and toys."
Mrs Murphy never heard back, and continued to call the shelter asking when they could take the terrier home.
Finally, she asked to speak with manager Bruce Wills, who eventually got in touch to explain the dog had gone to a new owner two weeks earlier.
"My son was really upset. He had his heart set on the puppy and I feel that they treated us really badly ... If they had told us six weeks ago, I wouldn't have been hounding them and I could have told my son early on."
Mr Wills said two experienced staff members had left and been replaced over that period and he believed Mrs Murphy's name was not transferred into an adoption book, which listed interested parties.
"It was a time of transition. The thing was we had a lot of people inquiring on Facebook [after a photo was posted] and the original person's name was not written down for some reason," he said.
He added her messages may have been misplaced, as desk staff were "inundated" with calls from people hoping to adopt the pup.
"I did apologise to her. There's obviously been a mistake, but it is worth mentioning we don't guarantee dogs for people as they might not meet the criteria to adopt."
For more articles from this region, go to Hawkes Bay Today