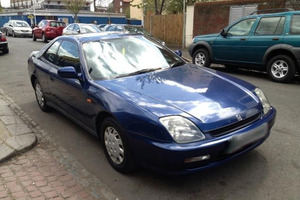 Police are warning the elderly in Auckland to be wary of people "cold calling" at home after several were confronted by a robber - in some cases while he was impersonating a police officer.
There have been eight incidents in recent days where people have been challenged and robbed while they were at home. In seven cases the victims were elderly.
One of the most serious occurred on Monday when a 75-year-old Remuera woman went to investigate noises at her front door and was distracted by a man asking for an unknown person.
At the same time a second person entered a back door and took her car keys and several hundred dollars. They left in her blue Honda Prelude, registration DPD488.
Then yesterday a 2005 black Holden ClubSport DBG685 was stolen from Penrose after its owner was pushed to the ground just after she arrived at work yesterday, Detective Inspector Scott Beard said.
"The vehicle has since been linked to incidents in Orewa, Takapuna, Northcote, Herne Bay and Westmere between about 8.20am and 10.30am [yesterday] where a man has gained entry to victims' homes by passing himself off as a police officer checking burglaries in the area."
Mr Beard said it was possible more than one person is responsible because descriptions varied.
He said police officers must always identify themselves through their legitimate police identity badges.
Can you help?
Anyone who has information about either or both of the stolen vehicles should call police on 111 or Crimestoppers anonymously on 0800 555 111.