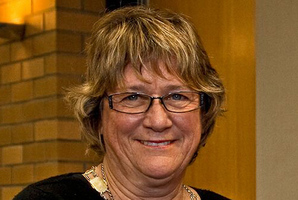 A $760 million Northern Motorway extension to Warkworth has won Auckland Council support as a nationally important project rather than a "holiday highway" for Prime Minister John Key.
"This is not about Auckland and it is not about the holiday highway," former Rodney district mayor Penny Webster told fellow members of the council's regional development and operations committee yesterday.
The committee voted 16-4 to refer the project to a Government-appointed board of inquiry rather than deal with it locally under a process open to court appeals.
"This is about the umbilical cord to the north - if you don't support it you are condemning the north to many more years of deprivation.
"It's not just about some sort of highway that's going to allow the Prime Minster to get to his holiday place in Omaha."
But council transport chairman Mike Lee, who infuriated the Government by giving the highway its "holiday" nickname, said the 18km motorway extension "goes nowhere near Northland".
Backing the Government's push for a nine-month approvals process from about November would be "a betrayal of our responsibilities ... to the environment and the public of the Auckland region".