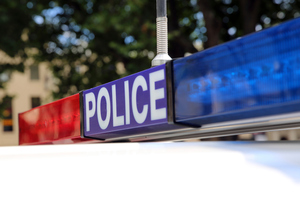 A New Zealander who "froze" to death in inland Queensland yesterday chose the "coldest day of the year" to sleep outside, locals say.
Friends found the 44-year-old Wellingtonian dead about 4am yesterday.
Local media said the man, who had been living and working in Clermont, about 1000km north-west of Brisbane, told housemates he was going to sleep on the patio.
It is believed the housemates covered him with a blanket, but when they went to check on him later he was dead.
According to the Bureau of Meteorology, the temperature in Clermont dropped to just 1 degree Celsius at 6.30am yesterday.
A local business owner in the small agricultural town, which serves as a hub to the mining industry and has a population of around 2000, said it was not unusually cold but was the first frost of the winter.
"It would've been the coldest day of the year we've had so far," he told APNZ.
Medical experts told The Morning Bulletin newspaper it was unlikely a healthy 40-something man would die from cold conditions, however it could have been a contributing factor.
Queensland Police are still awaiting the results of a post-mortem and preparing a report for the Coroner, who would determine the exact cause of death.
A spokesman said the death was not being treated as suspicious but could not confirm if the cold was to blame, or if alcohol was a factor. Next of kin have been informed. It's understood police in Wellington helped track them down.
A spokesman for the New Zealand Ministry of Foreign Affairs and Trade said they were aware of the death.
"The ministry and the New Zealand Consulate General in Sydney are in contact with family members and are providing them with advice and support," he said.
- APNZ