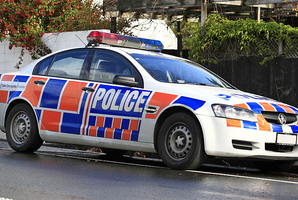 Police have carried out a blitz on truancy in Whangarei, where nearly a third of students at some schools are absent at any given time.
Top brass were among officers who joined teachers and community groups today, paying surprise visits to the homes of known truants and hauling them off to class.
Whangarei area commander Inspector Tracy Phillips said they heard every excuse in the book.
Two brothers claimed they couldn't go to school because their uniforms were wet.
"One boy told us it was because they'd just come out of the wash but the other one said it was because they'd got wet when they were walking to school," Ms Phillips said.
"They could have at least got their story straight."
Another "sick" boy was found at his neighbour's house on the PlayStation.
Aside from the numerous prevarications, there were some real causes for concern.
"There was one boy today who had a really sad story. He burst into tears and said he didn't want to go school because he has bad eczema and gets teased," Ms Phillips said.
"Then we had one girl who said 'yeah, I go to school'. She'd been to school four days this term."
Ms Phillips was confident the team effort by police, schools and community organisations would have a positive impact.
"It is a real problem for us in Northland - probably more so than in some areas - but it's something we're trying to do something positive with to get these kids to school.
"We had the Ngapuhi Social Services out today, and the schools engaged really well - they gave us a list of their truants and they're going to follow it up with us, which is going to be very good."
Northland police youth crime Sergeant Dan Cleaver, who organised the operation, said at any given time, some schools had between 25 and 30 per cent of students absent.
About 50 per cent of those were "justified absences" - mostly students genuinely off sick - but most of the rest were wagging.
Mr Cleaver did not want to name the schools with the highest rates of truancy, but said it was more than one secondary school in the area.
According to a 2011 Ministry of Education report - the latest figures available - the estimated national absence rate was 10.2 per cent, with 4 per cent being unjustified absences.
Northland and Gisborne had the highest total absence rate of 13.1 per cent.
In 2011, about 74,000 students were absent from school for all or part of a day during the survey week. Of this, 29,000 students were unjustifiably absent.
- APNZ