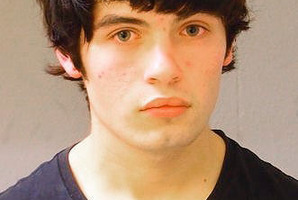 A man who robbed Christchurch teenager Hayden Miles just hours before he was brutally murdered and dismembered has escaped jail today.
Timothy John Kuka, 37, last month pleaded guilty to an amended charge of demanding with menace a cellphone, iPod and a cask of wine from 15-year-old Hayden on August 22, 2011.
Kuka would have been one of the last people to see Hayden alive before he was killed by Gavin John Gosnell at a Cashel St flat that same day.
Kuka, an unemployed man from Parklands in Christchurch, had his name suppressed after he first appeared in court on a robbery charge. His identity was protected throughout Gosnell's trial.
At Christchurch District Court today, Hayden's devastated mum Jacqui Miles told Kuka she hoped he would "never hurt a young boy again".
A distressed Hayden phoned his mum after the assault, saying he'd been jumped from behind and knocked to the ground.
"That phone call will always haunt me - a cry for help from Hayden," Ms Miles said in her victim impact statement.
She was glad that Kuka pleaded guilty, saving the family from the torment of another trial, and said they could now have "closure with the justice system".
Defence counsel Tony Garrett said his client was remorseful, with that night still "troubling and preying on him".
Alcohol had always been an issue in his "appalling" criminal history, which dates to 1990 and includes 16 convictions for violence.
Judge Raoul Neave ran through the events that night, and said what made the case "so terribly poignant" was that Miles was brutally murdered by Kuka's mate, Gosnell just soon after the robbery.
"But it's very important for everyone to know that he's not being sentenced for any involvement in the murder," the judge said today.
Judge Neave said that by a fine margin, Kuka would be spared jail and be sentenced to nine months of home detention.
Gosnell's trial heard gruesome details of how Hayden was subjected to a prolonged and savage beating before his body was sawn into 12 pieces and dumped at two city graveyards.
The teenager had been drinking with his close friend Nicolette Vaux-Phillips and her boyfriend Gosnell when the trio ran out of alcohol.
Hayden was sent to a local Linwood supermarket to shoplift more drink.
The trial heard how he was jumped by Kuka, a friend of Gosnell's, on his way back to the flat and his wine, cellphone and iPod was taken.
He returned to the flat upset, and told Gosnell that Vaux-Phillips didn't like him, and was only using him.
It was then that Gosnell, jailed earlier this month for a minimum non-parole period of 18 years, launched his fatal attack.
- APNZ