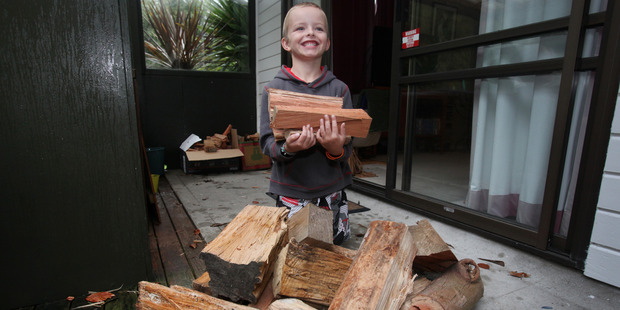 Stories making headlines around the regions today include the good Samaritans helping out a cancer sufferer whose firewood was stolen, and a man's first-hand account of the 'evils' of synthetic cannabis.
Offers of help have been flooding in for the Foster family who had all their firewood stolen.
Brett Heginbotham said he never imagined he would be warning others about the evils of legal highs.
Rampant disease and overcrowding have been blamed for a two-day mercy killing of 20 cats and kittens at the Wairarapa SPCA.
Better news though for Tommy the cat who has finally been returned to owners after spending eleven long weeks living on the streets.
Looking at pictures in a scrapbook is the only time 1-year-old Zekaiya (Kaiya) Biddle gets to see her daddy.
Aspiring politician Maurice Wairau claims he only drove his car while "under the influence" because he was fleeing from two men.
Alan Mason is frustrated by the constant damage caused to Te Kapua Park Racecourse by "the young folk".
A Rotorua teacher was driving home when a "vicious fight" spilled out onto the road in front of her car.
A link between a bleach attack and a warning about a violent gang initiation ritual has been dismissed as an internet hoax.
The family of a Dunedin man found dead in a Thai apartment are distraught and angry they found out about his death on the radio.
Post office staff have been unable to recover any mail from 114 PO boxes which melted when fire tore through the Opononi Four Square.
A cyclist had a lucky escape yesterday morning after her bike hit a truck.
And finally, "Allez Les Bleus" is likely to be heard loud and clear on Saturday night in New Plymouth when the French team take on the might of the All Blacks.
Other stories making headlines around the regions are:
Security cams in cabs free from glitches
Winston Peters vows 300m rail boost.
Ute leaves garage, cars, wrecked.