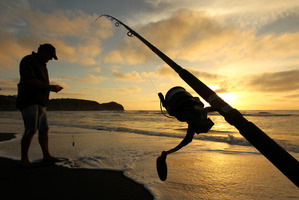 Sensitivity over new management options for the country's biggest snapper fishery is prompting deep thought within the Ministry for Primary Industries.
Draft proposals for managing stocks in Snapper 1 and a number of other fisheries from October 1 were due for consultation at the beginning of this week but may now be 10 days away.
Ministry for Primary Industries inshore manager Andrew Doube denies the recommendations have been delayed and says they will be released once the full range of options have been developed.
The Weekend Herald reported that a new science assessment of the Snapper 1 fishery off the east coast of Northland, Auckland and the Bay of Plenty found stocks only about halfway to the target level for long-term sustainability.
Management options range from changes to bag and minimum-size limits for recreational fishers to increased monitoring and cuts in the commercial allowance.
But the recreational sector fears bag-limit cuts may be favoured because of findings that the recreational take is well above its 2600-tonne allowance.
It is understood another option is to maintain the status quo to allow for further research, although scientists are standing by their assessment of the fishery and the need for action.
After briefings earlier this month, the Sport Fishing Council wrote to the ministry urging the management review be deferred for a year so better information could be gathered.
Fishing companies have also lobbied the ministry, offering voluntary measures ranging from on-board video monitoring and improved record keeping to tagging and releasing fish for data gathering.
Meanwhile, separate polls have found recreational fishers favour an increase in the minimum legal size over bag-limit cuts, if their allowance is to be restricted. But the overwhelming preference of respondents to polls by www.nzherald.co.nz and online retailer marine-deals.co.nz is to reduce commercial catches.
nzherald.co.nz poll
What changes should be made to the Snapper 1 fishery? (8500 votes).
• 55 per cent decrease commercial catch limits.
• 18 per cent increase the legal minimum size of fish taken.
• 15 per cent Regulate a maximum legal size of fish taken (to maintain breeding stock).
• 8 per cent Decrease recreational catch (bag) limits.
• 4 per cent Keep the status quo.
marine-deals.co.nz poll
(300 votes)
• 57 per cent commercial fishing is the problem.
• 35 per cent increase legal size.
• 6 per cent bring in a maximum size to help keep breeders.
• 1.5 per cent lower quotas for recreational fishers.
• 0.4 per cent no change needed.