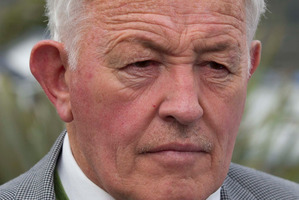 Pike River families will have to pay their own way to Wellington to hear former Pike River Coal chief executive Peter Whittall stand trial over the mining disaster that killed 29 men.
Nicholas Davidson, a lawyer for the victims' families, said there was no official fund to pay their travel and accommodation for what is expected to be a long and drawn-out trial, but a fund set up for the families could be used.
Judge Jane Farish yesterday moved the case to the capital, although it will be live streamed on the internet.
She cited the complexity and expected duration of the case as some of the main reasons.
Families are already talking about travelling to Wellington for at least part of the trial, especially if Mr Whittall chooses to give evidence.
Anna Osborne, whose husband Milton died in the tragedy nearly three years ago, said today she would be there to read out her victim impact statement, in public, with her daughter by her side.
She hoped to attend for at least half the trial, which could run for 16 weeks.
"I'm really gutted.
"There's been no real thought for the families at all, although we are the victims."
Mr Davidson said the trust set up after the disaster could be used to help pay travel and accommodation for those family members who really needed help to get there.
He had read some of the families' victim impact statements: "They're pretty devastating."
Families spokesman Bernie Monk said yesterday the families were already receiving offers of accommodation in Wellington.
- The Greymouth Star