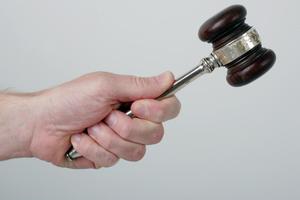 A coroner investigating the death of a man who jumped in front of a van has recommended the Government considers legislation to compel telcos to give GPS coordinates of people as soon as they're requested by emergency services.
Coroner Ian Smith also criticised the police's initial response to a call from Jason Patrick Roach, who died after being knocked down on State Highway 1 near Waikanae, north of Paraparaumu, early on December 12, 2010.
A police constable had been sent to search for Mr Roach after motorists called 111 reporting a man jumping in front of traffic.
The 27-year-old, who was drunk and walking home after an argument with his girlfriend, also called 111 himself to say he was not suicidal but trying to stop traffic to hitch a ride.
Police struggled to pinpoint his location and the constable sent to search from him accidentally picked up a backpacker instead.
It wasn't until more calls were received about the man continuing to jump in front of traffic that the officer realised he had the wrong person.
He dropped the backpacker at a set of traffic lights, continued on State Highway 1 and was about 90 seconds away when Mr Roach was struck by the van on an unlit section of the highway.
Coroner Ian Smith, in findings released today, accepted the recommendation made by police that the constable may have been able to find Mr Roach more quickly if telecommunication companies provided the GPS coordinates of their callers.
He said if telcos did not voluntarily agree to make the GPS locations of cellphones "immediately available", the Government should consider legislating to prompt the information sharing.
"I do not do this lightly and no doubt there may be objections as to 'privacy issues' as well as possibly other reasons..." he said.
Coroner Smith criticised police for failing to respond properly to Mr Roach's first 111 call when it was clear he was intoxicated and not suicidal.
"There is no doubt that the deceased was the author of his own misfortune, but there is ... an issue with the response of the police comms personnel that took that deceased's telephone call," Coroner Smith said.
"The general public had also become very concerned at Mr Roach's behaviour and also contacted police. I would have expected ... a quicker and firmer police response could have been expected."
He said there should be no criticism of the constable tasked with finding Mr Roach because he had "attempted to perform his duties to the best he could, given the information he had to work with".
The police communication centre disputed that it had not been "quick and firm" in its response and had dispatched the constable to find him 90 seconds after they had "adequate location information".
In Mr Roach's case, Telecom was only able to provide the location of the cellphone tower closest to where his last phone call was made.
"The majority of new cellphones on the market have [the capability of providing GPS locations] and if this information was available on request, it would greatly assist and improve emergency services response," police submitted to the coroner.
Communications and Information Technology Minister Amy Adams said the Government asked officials late last year to investigate the magnitude of the caller location issue after a technical review of the 111 service.
"As part of this officials have been working for some months with emergency service providers and telecommunications operator," Ms Adams said.
"GPS technology is one of the options being considered to improve caller location information, and the Coroner's recommendations in this regard will be taken into account."
- APNZ