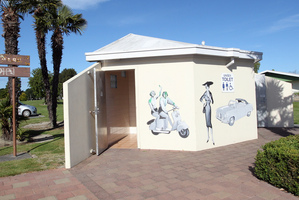 The first-ever survey of council-run public toilets has produced some grubby findings.
Researchers visited 150 toilets across the country...four out of ten of them had no soap.
In a few cases, there wasn't any running water.
Otago University Public Health researchers say the situation isn't good enough, and harms New Zealand's reputation for tourism.
They're also concerned about the of spreading respiratory and gastrointestinal diseases.