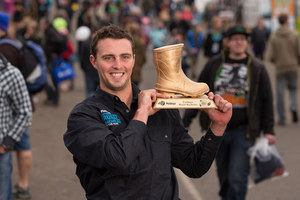 Fieldays, New Zealand's largest agricultural fair, finished yesterday with 125,127 visitors attending the four-day event at Mystery Creek in the Waikato.
National Fieldays chief executive Jon Calder said the 28,000-plus people who who visited yesterday had, he believed, contributed to record sales.
"The positivity evident across our exhibitors and visitors sends a strong signal that there is confidence and a buoyant mood across our agricultural and primary sector."
Taranaki farmer Simon Washer, 25, won the hottest rural bachelor competition after showing the best "honesty, enthusiasm, a sense of humour".
"We've all pushed ourselves out of our comfort zone to take part in this fantastic competition. The work that's gone into pulling this off has just been incredible," Washer said.