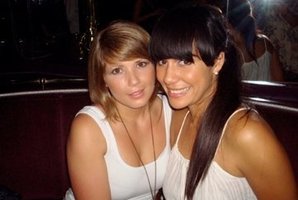 Taxi cameras were made mandatory in August 2011, after the murder of Auckland taxi driver Hiren Mohini the previous year.
Prior to their introduction, allegations of assaults in cabs - by the driver or a passenger - were often difficult to prove. Because there was rarely an independent witness, such cases came down to he said/she said.
One stark example was an assault allegation revealed by the Herald on Sunday in 2009.
Air hostesses Rebeka Raiwalui and Alexis Hickman-Green claimed cabbie Zulfiqar Khan had hit one of them in the face and grabbed the other by the throat.
The 31-year-old driver, who also worked as a part-time model and personal trainer, denied assaulting the women at the taxi rank by Auckland's SkyCity casino.
The charges were dismissed: Khan told the court he acted in self defence, after the women started physically and verbally assaulting him in a row over the fare.
After Khan was charged with assault, his taxi licence was revoked, he fell behind in his studies and had trouble sleeping. He cried every time he spoke to his mother in Pakistan and suffered depression. He struggled to make a living and said people gave him "evil looks" when they recognised him from newspaper reports.