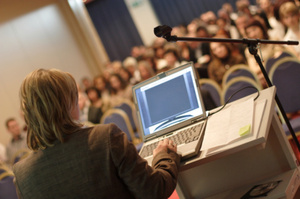 Australia's move to open its universities, technical institutes and vocational training to tens of thousands of young expatriate New Zealanders may prove to be a mirage.
The move is subject to legislation amending the Higher Education Support Act, which is not yet before Australia's Parliament, and is behind a mass of other bills on the agenda before the September 14 election.
If, as polls predict, Labor is dumped in September the move will be subject to an uncertain future under a coalition intent on paring spending.
The Government has budgeted A$10.6 million over four years to pay for the changes allowing expatriate New Zealanders under 18 access to student loans if they have lived in Australia for the previous 10 years.
Successive governments have held rigidly to the exclusion of New Zealanders who arrived in Australia after February 28, 2001 from student loans and most other benefits.
The blanket federal bans, since applied also to many state programmes, followed concern at Pacific Islanders and Hong Kong Chinese migrating to Australia after gaining New Zealand citizenship.
Tertiary Education Minister Craig Emerson this week announced the new access to student loans in the Gold Coast city of Logan, where a summit of educators, welfare and community leaders had urged changes to enable expat Kiwis access to university and vocational training.
The summit warned that thousands of young Kiwis were being dumped on the scrapheap with no prospects after high school, and were turning to crime, drugs and gangs.
Last January, Pacific Island and Aboriginal youths battled each other in Logan.
Although the change applies to all expat New Zealanders, Mr Emerson's focus was largely on the region's big Pacific Islander community.
The Opposition's universities spokesman, Senator Brett Mason, would say only that the coalition would be "looking closely at the Government's proposal".