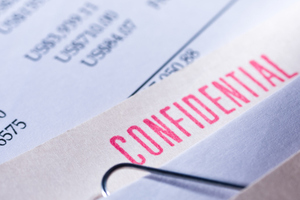 Confidential medical notes about up to 65 mental health patients are still missing after being left on a Wellington bus.
The notes were in a satchel left on a bus going from Ngauranga Gorge to Wellington on May 10 by a worker from Pathways, a contractor to the Capital & Coast District Health Board that works with people with mental illness.
They included a sheet of information listing the name, address and brief clinical support notes for each person.
The satchel also contained full referral notes for one patients and the staff member's diary, with sensitive contact details.
The staff member contacted the bus company immediately after realising their mistake but the satchel has not been found.
Pathways chief executive Jacqui Graham apologised for the loss of the information saying staff had visited 49 of 65 people affected by the lost documents.
She said a letter was left with each person affected, providing contact details in case they wanted to talk more or lodge a complaint.
"We take the privacy of people using our services very seriously and as soon as we were aware of the mission information, we first clarified exactly what information was in the satchel; then began talking to the people involved.''
She said most patients had been understanding, but four were ``very concerned''.
The health board declined to comment.
- APNZ