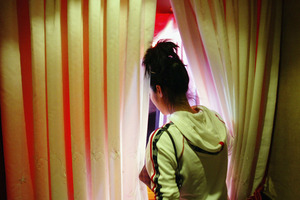 Migrant employers who exploit foreign workers could face deportation under a law change proposed by Immigration Minister Michael Woodhouse.
Mr Woodhouse told a select committee this morning that he was working with the labour and justice ministries to address the "small but growing'' problem of migrant exploitation.
The minister said that he had a particular interest in the bosses of migrant workers, many of whom were migrants themselves.
"Where [workers'] rights are being breached by employers who are themselves recent migrants, you can expect there to be some sanctions.''
Mr Woodhouse said that he could not rule out deportation for offenders.
He said that the proposed amendments to the Immigration Act would better protect migrants rights, even if they were overstayers or people who did not hold working visas.
The minister said that many international students and other migrants were working in hospitality, and he had heard reports of unreasonable employment contracts, wage deductions for accommodation, and "extremely long hours''.
He referred to a Herald article in which a Chinese chef who was barred from New Zealand after working in a brothel complained that authorities were targeting migrant workers but not their bosses.
Immigration has found 25 brothels in the past year which were employing sex workers who were on temporary visas. Only New Zealand citizens and residents can work as prostitutes in New Zealand.
Mr Woodhouse denies claims that no action had been taken against these brothel owners, and said inquiries were underway.
He would introduce a bill with the new proposals later this year.