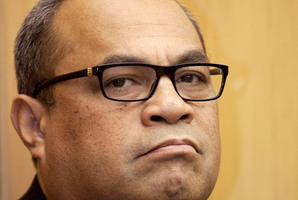 A bill which resolved five years of illegal rates in the Kaipara region passed its first hurdle in Parliament last night.
The Kaipara District Council collected around $17 million of rates unlawfully after secretly doubling the cost of a sewage system in 2006.
It made errors in setting rates between 2006 and 2012, and these errors could only be corrected through legislation.
The bill's sponsor, National MP Mike Sabin, said that he was aware that the bill was "unpalatable" and that retrospective law changes should only be used as a last resort.
But he said it was the only viable and practical way to deal with a history of errors by the council.
Kaipara councillors were replaced by a board of commissioners in August after the council had racked up debts of $80m, of which $60m was related to the Mangawhai Community Wastewater Scheme.
This led to a proposed rates increase of 31 per cent, which outraged residents.
The wastewater scheme was originally projected to cost $11m in 1999.
Mr Sabin said the legislation did not let council officials off the hook, and those who made errors would still be held responsible.
He slammed the former district council for its poor governance and also auditors for approving the council's decisions: "Legislation of this nature is ... reflective of failures by those entrusted by ratepayers to serve their district."
Labour MP Su'a William Sio said his party would support the bill at the first reading, but his colleagues held some concerns about the legislation.
He said it was "mind-boggling" that the debt grew so large, and he felt the Government should have intervened more swiftly.
Mr Sio was also highly critical of the council for expanding the wastewater scheme without proper consultation.
Ratepayers have taken the council to court over the decision-making which led to the rates blowout. The legislation would not block this legal action.
The Auditor-General is also investigating the council's financial failures.