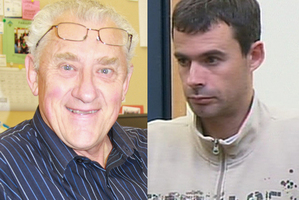 The former chairman of Pamapuria School, where paedophile James Parker was a teacher, has come to the defence of the man who was principal at the time, saying he wasn't the only one to make mistakes.
An Employment Relations Authority determination has found former Pamapuria School principal Stephen Hovell was rightly sacked for failing to ensure the safety of students at the Far North school.
Mr Hovell was dismissed in February after an investigation found he did not take appropriate action when concerns were first raised about Parker, his deputy principal.
Parker is awaiting sentencing on a raft of sex abuse charges, laid last year, relating to sleepovers with boys at his Awanui farm.
The employment investigation found Mr Hovell sought to protect his deputy principal, rather than his students, at the time of the initial police complaint in 2009.
Ian Bamber, former chairman of the school's board of trustees, said while he accepted the ERA's determination, he had his own doubts.
"I've been a supporter (of Mr Hovell) because I believe that he is a good man. He's done a lot of good. And yes he's made some mistakes, and the school made some mistakes. However, there's a whole lot of other organisations that have made mistakes as well," Mr Bamber told Radio New Zealand today.
He named the police, the Teachers Council, Child Youth and Family and the New Zealand School Trustees Association as among those also to blame for allowing Parker to continue offending.
"There's a whole lot of things that need to be looked at," he said.
A new principal for the school is expected to be appointed shortly.
- APNZ