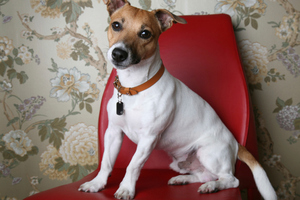 Man's best friends may very well be wagging their tails over a new campaign launched in Wellington today, calling for a ban of unnecessary cosmetic tail docking.
The Tail Wagging Campaign is supported by the New Zealand Veterinary Association (NZVA), the Royal New Zealand SPCA and the Companion Animal Council.
"All puppies are born with tails," NZVA Wellington regional president Rhea Hurley said.
"However, some breeds have them cut off or shortened, 'docked', when they're only a few days old and it's done purely for cosmetic reasons and tradition.
"Dogs need their tails to communicate and to balance. Altering their appearance by cutting off their tails has no benefit to them and there is even evidence it can be harmful," she said.
The campaign called for members of the public to send a submission to the Minister for Primary Industries Nathan Guy to support legislation banning the practice unless it was for medical or surgical reasons.
Docking puts dogs at risk of "significant future health problems" such as incontinence, hernias, phantom tail pain, and increased sensitivity to any pain for the rest of their lives, Dr Hurley said.
SPCA Auckland executive director Bob Kerridge said the main reason for docking the tails was because the New Zealand Kennel Club did not allow certain breeds of dogs to be showed if they still had their tails.
"So it's high time the Kennel Club came into this century kicking and screaming and made it unnecessary to have dogs' tails docked for showing - which is the case for most other countries in the world."
Kennel Club president Owen Dance said the club was "neutral" on the issue.
He said there was a division of opinion about the practice amongst the club's members, which the club respected.
"So our position is to not have a position, but to support the principal of freedom of choice."
Karen McIntyre is on the executive board of the Council of Docked Breeds and she said there was no scientific evidence that docking tails was harmful or that it resulted in future health issues.
The practice had been around for some breeds for 500 years, originally to prevent tail damage, she said.
Ms McIntyre also disputed it was inhumane to shorten the tails.
"A puppy, when they're born, they don't have a completely developed nervous system and to apply a band to shorten the tail - they don't actually feel pain when they do it."
Last month two Cantabrians who illegally chopped off puppies' tails with a knife escaped a criminal conviction because the judge said a conviction was a disproportional punishment in relation to their crime.
- APNZ