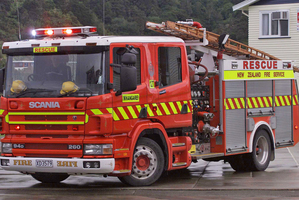 A smouldering electric blanket filled a bedroom with smoke before it burst into flames at a Canterbury house yesterday.
Woolston Fire Station Senior Station Officer Michael Balmer said the owner of the Bromley house arrived home about 2.20pm.
"He opened the door and could smell smoke. He went into his bedroom, opened the door. The room was full of smoke and the electric blanket and bedding burst into flames. The fire spread into the roof void but we managed to extinguish it before it travelled further," he said.
Mr Balmer said the house had no smoke alarms.
"If there were smoke alarms, the alarm would have been raised a lot sooner and the damage would have been less. The bedroom is completely burnt out and the rest of the house suffered significant smoke damage," he said.
Mr Balmer said it was a timely reminder for people to make sure they turn their electric blankets off before leaving the house.
The middle aged man was treated for smoke inhalation at the scene by ambulance paramedics.