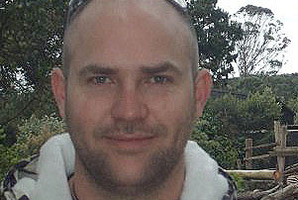 The sentencing of Jeremy McLaughlin for the murder of a Christchurch schoolgirl has been delayed.
McLaughlin was found guilty in April of murdering 13-year-old Jade Bayliss in 2011.
He was due to be sentenced at the High Court in Christchurch on Thursday but it has been delayed while Justice Graham Panckhurst seeks further reports.
The sentencing of McLaughlin's flatmate, Jolon Erin Sweeney will still go ahead, a statement from the court said today.
Sweeney, 42, earlier leaded guilty to a charge of being an accessory after the fact of burglary and arson relating to the Bayliss family home.
A jury of seven women and five men in the High Court at Christchurch took just two hours to find McLaughlin guilty of murdering his ex-partner's daughter on November 10, 2011.
The 35-year-old had denied strangling the schoolgirl with a piece of cord, stuffing socks in her mouth, dousing her house in petrol and setting it ablaze.
The jury weren't allowed to know McLaughlin's criminal history.
In Australia in 1995, Mclaughlin bashed 14-year-old Phillip Vidot with a cricket bat, while a mate ran him over in a car.
Vidot died, and Mclaughlin was sentenced to 12 years in jail for manslaughter but after just four years he was deported to his native New Zealand in 2001.
- APNZ