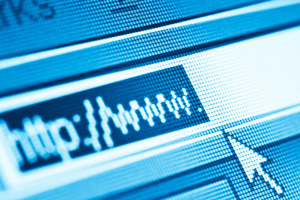 The blogger facing legal action over a leaked Earthquake Commission document has implored the solicitor-general not to bring contempt of court charges against him.
The commission laid a complaint with the solicitor-general after the EQC Truths blog posted a link to the leaked document, which is subject to a High Court injunction prohibiting its publication.
The document, uploaded to an overseas website, contains information on 83,000 Christchurch homeowners' claims to the commission.
Solicitor-General Michael Heron QC is considering whether contempt of court charges should be brought against the blogger, former commission employee Marc Krieger.
Correspondence between Crown Law and Mr Krieger, seen by APNZ, shows Mr Heron considers the incident "a serious case of contempt".
In a letter dated May 30, counsel for Crown Law said linking to the information was a breach of an interim injunction against its publication.
"The purpose of this letter is to advise you that the solicitor-general sees this as a serious case of contempt, demonstrating a wilful disregard for the authority of the High Court. Accordingly, he is considering instituting proceedings for contempt."
In a lengthy reply, sent over the weekend, Mr Krieger said he had created his blog to expose incompetence, nepotism and corruption at the commission, and to provide claimants with information to help them through the claims process.
Mr Krieger said his anonymity until last month, when the commission named him in court filings, should not be seen as an admission of guilt or an attempt to evade justice, but an attempt to protect his anonymous sources.
He said he chose to release information from the leaked documents to individual claimants who could verify their identities.
Mr Krieger said claimants were entitled to the information under the Privacy Act, despite the commission's claim the information was commercially sensitive and could inflate the cost of repairs.
He said the High Court injunction was unreasonable and did not address Bill of Rights or Privacy Act concerns. It also did not cover links to the information on overseas website.
"In any event, the legal dispute between EQC and me is a civil dispute that belongs to the High Court and should not become subject to any type of criminal complaint.
"I fear that EQC is using your venerable organisation merely to harass me. I am a law-abiding person and I do not have any type of criminal record. In contrast, EQC is a vexatious litigant that often finds itself on the losing end of legal battles."
An EQC spokesman said last month it was continuing to pursue civil action against the blogger.
"The action alleges the defendant disclosed confidential EQC information, a spreadsheet containing details of claims made to EQC in relation to all 83,000 residential properties in the Canterbury Home Repair Programme, in breach of the court's interim orders.
"As the matter is now before the Court, EQC has no further comment at this time."
- APNZ