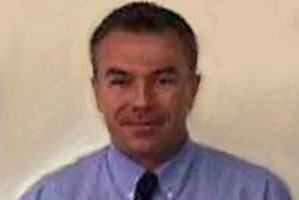 Provincial authorities in Thailand have shut down a biomass power plant following the deaths of New Zealand engineer Michael Coppins, 51, and a Thai colleague.
The men died of suspected gas poisoning after trying to rescue a couple from a gas leak at the plant.
Department of Industrial Works (DIW) director-general Nattapon Natthasomboon issued a closure order on the Plan Eco Energy plant, the National News Bureau of Thailand (NNT) reported.
"The plant has been ordered to halt mechanical operations until repairs are completed and improved safety measures are implemented,'' the report said.
The men had been rushing to the aid of a husband and wife who they saw unconscious in a three-storey ventilation chimney, the Bangkok Post reported earlier.
The unconscious couple, who were believed to have inhaled ammonia, survived along with three rescuers, two of whom were seriously injured.
NNT reported the pair passed out after inhaling a mixture of carbon monoxide, hydrogen and methane.
Thai police said emergency services were called about midnight on Monday (5am yesterday NZ time).
"The New Zealand engineer ... and Thai employee Rod Singkham, 31, saw the incident and entered the chimney to bring the unconscious couple out to safety. Instead, both rescuers died.''
Mr Coppins' brother Phil told Radio New Zealand his brother would act first and think of the consequences later.
"And always, in everything, thought about everybody else first, rather than the results to his own person.''
Phil had first learned of what happened when he was contacted by one of his brother's colleagues.
"They hadn't mentioned at this stage that he was going to rescue anybody - he'd gone into a restricted are and breathed in some pretty deadly gas and had been taken into hospital in a pretty bad way, and had a pretty low prognosis that he would survive.''
He struggled to get clear information, and it was only later that it became clear his brother had died.
Michael Coppins had recently returned to New Zealand for nine weeks for the first time in about five years.
"We had a really good catch up, so we're pretty grateful that we got that time with him,'' Phil Coppins said.
The family will liaise with authorities to either return Michael's body to Malaysia, where his wife and children were, or to New Zealand.
In a statement, the family said Michael was originally from West Auckland and went to Henderson High School before completing a three year theology diploma at Laidlaw College.
He had gone to Malaysia in 1993 with a team from Glendene Baptist Church, where he helped to repair a long house for the Eban people of Sarawak.
He remained in Malaysia and married his wife, whom he has three children with.
Mr Coppins had managed and worked on a number of projects in Malaysia and adjoining countries, most recently for Kuala Lumpur-based Renewable Energy Plus, which was working on the biomass power plant in Thailand.
The family said renewable energy was a cause he was passionate about, believing he would make a positive change for the future of the environment.